Chair of the judges: Andrew Hind CB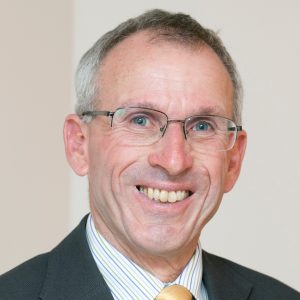 Andrew has been a leading figure in civil society for 30 years. He was the first chief executive of the Charity Commission from 2004 until 2010, and is widely credited with ensuring the sector had a regulator that was fit for purpose during this period. He chaired the Fundraising Standards Board from summer 2015 until its closure in November 2016.
He was editor of Charity Finance magazine from 2011-15, and since 2011 has also been Visiting Professor of Charity Governance and Finance at Cass Business School.
Andrew became a trustee of the Baring Foundation in 2010 and is also a member of the NCVO Advisory Council. He was awarded the Companion of the Order of the Bath in the New Year's Honours List 2011.
Andrew has extensive experience of working with the charity sector. He was finance director of ActionAid (1986-1991) and Barnardo's (1992-1995) before moving to the BBC in 1995, where he was chief operating officer of BBC World Service.
Hind was co-founder in 1987 of the Charity Finance Directors' Group (now CFG), and its chair from 1992-1994. He is the author of The Governance and Management of Charities, and has chaired the Charity Awards judging panel since 2011, having previously served as a judge in the early years of the Awards. He received the Outstanding Achievement Award for longstanding commitment and service to the voluntary sector at the Charity Awards 2008.