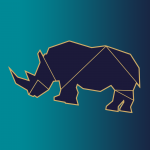 About our Environment and Conservation Category sponsor:
Barings is a $335+ billion* global financial services firm dedicated to meeting the evolving investment and capital needs of our clients and customers. Through active asset management and direct origination, we provide innovative solutions and access to differentiated opportunities across public and private capital markets. A subsidiary of MassMutual, Barings maintains a strong global presence—with office locations across four continents—which allows us to truly partner with clients to invest globally. With over 2,000 business and investment professionals located throughout North America, Europe and Asia Pacific, we leverage our depth and breadth of expertise across the global fixed income, alternative investment, and equity markets to help our clients achieve their investment goals.
Barings' fixed-income strategies include global high yield bonds and loans, structured credit, global private credit, emerging markets, and global investment grade. Our equity strategies include global equities, emerging and frontier equities, small-cap equities, and active quant equities. Our alternative investment strategies include private equity and real assets, funds and co-investments, and real estate. Additionally, we offer a multi-asset strategy that encompasses solutions such as income, target return and absolute return.
Barings is committed to being a trusted, transparent partner to its clients, in an effort to deliver exceptional service and performance—and doing so with uncompromising integrity. We believe in serving the communities where our associates live and work, and always maintaining a team culture of inclusivity. These values are at the core of everything Barings does.
*As of September 30, 2019.