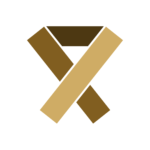 About our Campaigning and Advocacy Category Sponsor:

We find and develop leaders that shape a better society
GatenbySanderson is the UK's leading people intelligence advisory business. We find and develop exceptional leaders to navigate complex challenges and transform public services. We operate within complex markets that frequently undergo change and are subject to high degrees of governance, external audit and public scrutiny. We are known for our ability to appoint to the most challenging, high profile roles or shape leadership and organisational capability through our consultancy services. We have a national reputation for our work across Government, Board effectiveness, Regulation, Health, Education, Housing and Not for Profit organisations. We have exceptional market reach and expertise in increasing leadership diversity and transitioning individuals and teams into and across sectors.
Executive Search
We identify, recruit and develop the best talent. Our teams hold unrivalled knowledge of their markets and have nurtured deep networks and unique people intelligence. We offer the only validated public sector search approach, through our leadership benchmarking model, Altitude, to combine people insight and data analytics. We work closely with you to introduce perspectives from outside your sector, enriching your skills and improving diversity.
The risk of employing the wrong individual at senior levels is huge: the impact catastrophic. Our robust approach ensures you get it right. A repeat business rate of over 70% shows the quality we deliver.
Interim Leadership
Whether you are creating a more agile workforce, have a short-term problem to solve or your leadership structure is in transition, we have the skills and networks to help you find experienced candidates that thrive in demanding, change led environments. We know you need senior specialists who can hit the ground running and we're hugely experienced in delivering people who have the gravitas and communication skills to help you deliver transformative agendas.
Leadership & Talent Consultancy
We are leadership development experts. We accelerate the contribution that new talent brings to organisations and help individuals fulfill their leadership potential. From assessing a potential new Chair or CEO to supporting a leadership group through critical transition points, we can run board diagnostics or coach top teams through an organisational culture audit. Backed by data led insights, this support helps to build high performing, motivated and resilient top teams. It helps build lasting legacies too.
Find out more about Gatenby Sanderson