Disability 2022 winners: Pure Innovations
Pure Innovations was established in 2005. The people it works with face challenges due to disability or health-related issues, and it supports them to live fulfilled and independent lives with a sense of purpose and belonging.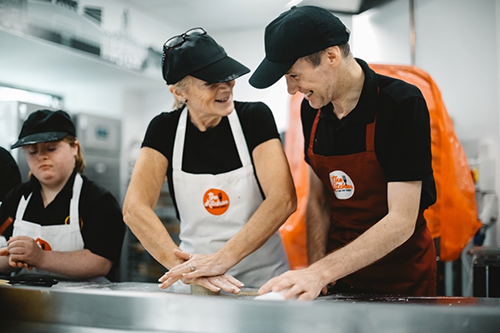 The Kitchen is a unique project where individuals with disabilities run all aspects of a commercial bakery, responsible for food preparation, baking, and maintaining food standards and safety measures. Products are sold onsite in a restaurant and distributed to Pure's cafes across Greater Manchester.
Pure had found that other projects offering training and development for people with disabilities did not have a hands-on or operational focus. Fundamental to the bakery was delivering something that would welcome a range of skills and disabilities into a supportive environment, within a commercial business model. Working under careful supervision, a team of 22 disabled people, supported by three members of staff, have helped The Kitchen evolve as the perfect place to learn bread and cake baking, as well as other skills including using the tills and serving customers. All of this improves well-being and fosters a sense of independence.
Covid restrictions brought about a change of emphasis. Before March 2020, the bakery was producing bread, cakes, sandwiches and buffets for numerous local businesses across the Stockport and Greater Manchester area. However, the team quickly realised that they could help those badly affected by the pandemic by supporting many local food poverty projects.
Often people with a disability are regarded as vulnerable and in need of help and support. The work of The Kitchen during the pandemic has subverted this view by demonstrating how those with physical and mental health challenges have, with the right support, the power to make a difference to others.
Awards judge Martin Edwards said it was a "really solid application – it's workplace skills, it's togetherness, and it's profit-making as well".
Judge Kris Murali said it was a sustainable model that gives dignity and respect to beneficiaries.
CC Reg no. 1111252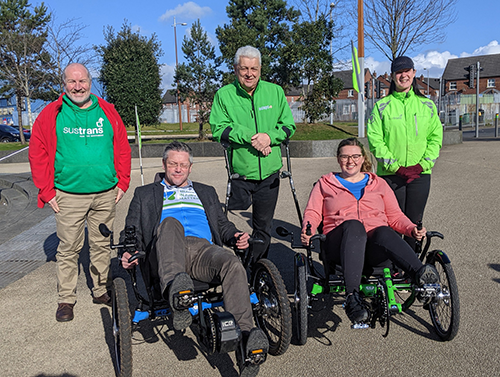 Pedal Power is a physical activity programme for acquired brain injury survivors in Northern Ireland, run by Brain Injury Matters (NI), partnered with Sustrans NI. The project gives service users the opportunity to interact and socialise within their local community by cycling on a side-by-side bicycle. It helps to develop participants' motor skills, offers visual stimulation, reduces the feelings of isolation and loneliness, and gives them a sense of belonging. Weekly sessions commenced in August 2019 and by March 2022 there had been 43. Six service users can attend at a time, and total of 20 adults with an acquired brain injury have taken part. Local health and social care trusts have agreed to fund the project through direct payments from this year.
Visit their website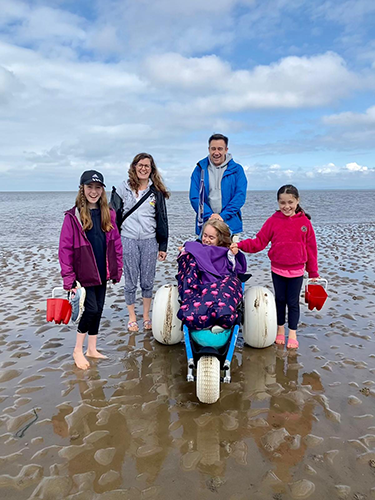 Fleetwood Beach Wheelchairs (FBW) provides free beach wheelchairs and equipment facilitating access to Fleetwood and surrounding beaches, recreation venues and other public places in the Lancashire town, which cannot be reached with ordinary wheelchairs. In the year from March 2021 it served 372 clients, and now boasts 10 beach wheelchairs, a hoist and other specialist equipment. For many visitors, it was the first time they had been able to go onto the beach for years, and for some, ever. FBW has since been approached by many places across the UK to provide advice on setting up similar schemes and has produced a guidance document.
Visit their website