Disability 2023 winners: My Life My Choice
Why they won
Lived experience: The entire trustee board is comprised of people with a learning disability
Sustainability: The project is now embedded in all areas of work across the charity
Collaboration: The charity has partnered with numerous local groups to increase referrals to the service
Disabled people are 50% more likely than others to face barriers in accessing online and digital services, according to research – largely due to inaccessible websites and resources. However, there are also issues around the affordability of devices. For example, the 2021 NHS Digital report found that only 5.1% of people with a learning disability are in paid employment.
When the Covid-19 pandemic hit and much more of our daily lives moved online, the digital exclusion for disabled people became even worse.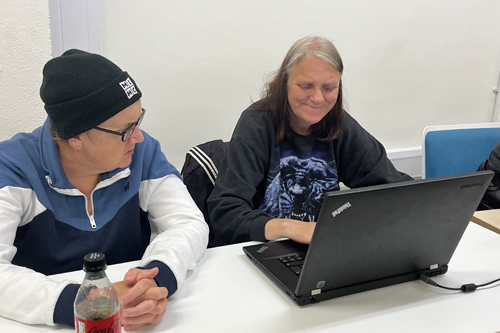 In response to this, My Life My Choice, a self-advocacy charity for adults with learning disabilities in Oxfordshire, launched Computer Buddy, its digital inclusion project. The project supplied the charity's membership with free laptops or tablets and provided support and training to help members learn to use email, video conferencing apps and other tools, as well as how to stay safe online.
As a result of the project, the trustees – 100% of whom have a learning disability – decided to add digital inclusion to the charity's five-year strategy and made the continuation of the Computer Buddy project a key objective. The project is now embedded into all areas of work across the charity, offering its members meaningful opportunities to improve their IT skills.
It has expanded its reach by partnering with local day centres in Oxford and Bicester and has set up a referral process through the national charity Guideposts. Additionally, My Life My Choice has linked up with the local NHS occupational therapy teams, through which it has received multiple referrals.
The demand for the devices and support was so high that the charity has now employed a digital inclusion project coordinator to run the project full-time. As of February 2023, the charity had provided support to 133 adults with learning disabilities across the county, provided 103 devices and delivered 271 training and support sessions.
Although none of its full-time staff has a learning disability, My Life My Choice employs 40 freelance staff with learning disabilities, ensuring their hours don't exceed 16 per week so as to protect their benefits.
The Charity Awards judges were impressed that the charity's entire board was comprised of people with learning disabilities. Karin Woodley said: "That in itself is innovative. To have a project that is entirely led by people with direct lived experience is something we need more of in our sector. I think it immediately increases the impact of the charity, both for the beneficiaries and for those who are on the board."
Judge Chris Sherwood added that the charity demonstrated a deep and genuine commitment to being user-led.
Judge Sarah Ellis said that it was a "really practical and supportive digital inclusion project, straightforward in its purpose and outcomes, which could be rolled out further in the future".
CC Reg no. 1187726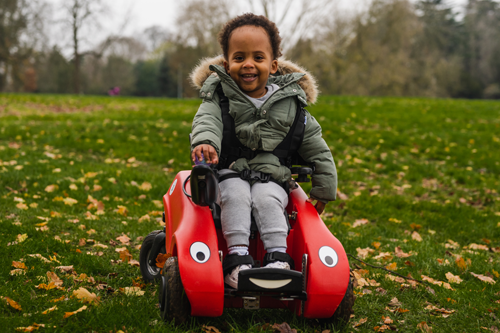 While research has shown that access to powered mobility in a child's formative years is crucial to their development, the NHS does not often fund powered mobility for one to five-year-old children. Designability provides powered wheelchairs called Wizzybugs to young, disabled children under five. These are provided free of charge through the Wizzybug Loan Scheme. The charity has also established an access fund which provides financial support to cover petrol and travel expenses for families to attend their Wizzybug handover. In the last year, 140 children were using a Wizzybug and the scheme has supported over 1,000 children in total.
Visit their website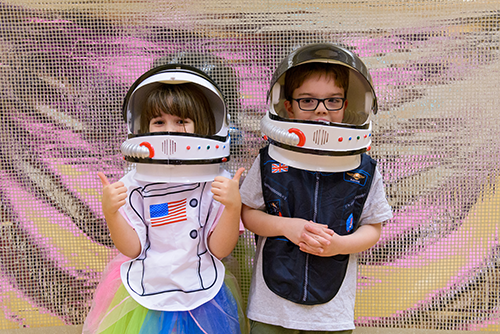 The Lightyear Foundation, a charity committed to helping disabled children to participate in science, technology, engineering and maths (STEM), teamed up with inclusive dance charity Flamingo Chicks to deliver a three-year programme of active learning classes. The lessons were designed to use STEM topics to teach life skills, build confidence, inspire curiosity and bring fun to disabled children. The end-of-project evaluation showed that 79% of children said their physical ability had improved (60% by "a lot"), 83% said their confidence and resilience had improved, and 73% of students said they had an enjoyment and interest in STEM.
Visit their website