Green Alliance
Building a coalition of environmental groups to respond to Brexit
With 80 per cent of the UK's environmental policy based on European Union law, environmental organisations were conscious that Brexit could be disastrous for their cause. So 14 groups came together as Greener UK to work closely on the issues and ensure the best outcomes for the environment. Between them, their 50 supporting organisations and affiliated networks, they have a combined public membership of over eight million people.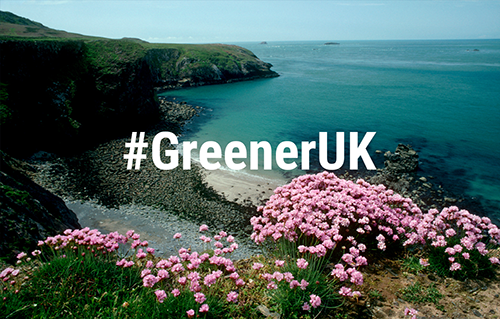 The coalition feared that if no action was taken to replace these policies after Brexit, some would cease to function, and without proper monitoring there would be little incentive for businesses and other organisations to comply with existing rules. This would create a number of risks around chemical safety, nature protection, pollution, climate change and waste management. But these issues were not on the agenda, with early speeches from the Prime Minister and cabinet ministers hardly referencing them.
The coalition was also aware that as well as preventing negative impacts, there was also a once-in-a- generation opportunity to shape how new laws are made.
Possibilities had been discussed ahead of the referendum, and a strategic co-ordinator appointed. Following the vote the coalition went on the front foot and Greener UK was formed; it now has seven staff to monitor and respond to developments. It has raised the profile of environmental issues with both MPs and the general public. It secured several Parliamentary debates; 187 MPs have signed an environment pledge and the Prime Minister has committed to a new Environment Bill. Amendments have also been secured to other bills.
The campaign has also secured media coverage with over 20 outlets, including the Times and BBC Today. The project will be funded through to at least 2020.
Charity Awards judge John Low said it was great to see charity sector doing something positive about Brexit: "Getting 50 organisations together to speak with one voice, to lobby and remind the public and Parliament that protection of the environment has largely been an EU issue, and that that's about to be lost and so something needs to be done, is really critical right now," he said. Lynne Berry said the existence of the Environment Bill was entirely due to this "brilliant and effective campaign".
CC reg no: 1045395