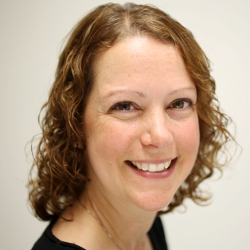 Ruth is director of fundraising at the Prince's Trust International where she is combining her experience of building a fundraising programme from scratch at Canal & River Trust, one of the UK's largest ever start-up charities, and her understanding of international development, to help set up this new charity.
In her role at the Canal & River Trust she worked with colleagues across the former government body to create a culture of fundraising and to build a mass fundraising programme from scratch, securing multiple seven-figure gifts and building relationships with a range of major companies – including Google and Marks & Spencer – in the process.
She has spent her career in the voluntary sector, leading fundraising strategies and teams at charities including Christian Aid, Friends of the Earth and Crisis.
Ruth was awarded Professional Fundraiser of the Year in 2005 and speaks internationally on fundraising and movement building. She is a member of several advisory panels including Rogare, the Fundraising Think Tank of the Centre for Sustainable Development at Plymouth University and the Institute of Fundraising National Convention. Ruth is also a trustee of Oxfam GB and of the Galapagos Conservation Trust, where she chairs the fundraising and communications committee.