The Woodland Trust
Creating living memorials to the First World War
The Woodland Trust wanted to do something to mark the centenary of the end of the First World War and felt that planting new trees could provide a fitting and lasting tribute, as well as engaging a more diverse audience.
The charity also wanted to raise awareness of its cause and create a bigger and more diverse movement of people dedicated to supporting trees and woods.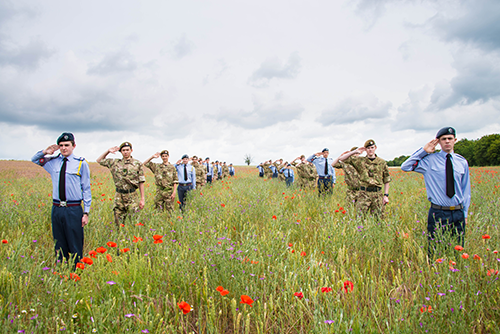 It decided to create new flagship national woods in England, Scotland, Wales and Northern Ireland as well as encouraging other landowners, communities and schools to establish their own living memorials. It secured the support of HRH The Princess Royal as patron for the Centenary Woods project, as well as commitments from donors and companies, raising over £12m to meet the costs of the work. The project became part of the First World War Centenary Partnership led by the Imperial War Museum.
Some 900 acres of woodland is being created by the four new Centenary Woods around the UK and 148 other landowners have also planted their own woodland, creating new habitats and improving biodiversity. Over three million trees have been planted, well in excess of the one million target; 2.84 million trees with schools and communities across the UK and over 200,000 trees within the four Centenary Woods.
More than 55,000 people have got involved, including 35,000 people who had not engaged with the Trust before. For example, 63 football clubs planted trees at their training grounds and stadia, including the England men's and women's teams.
Charity Awards judge Petra Ingram praised the strong partnership working and said the project would have a great environmental impact for years to come.
CC reg no: 294344