Winners of Charity Awards 2019 are unveiled
The winners of the 20th annual Charity Awards, organised by Civil Society Media, were announced last night at a black-tie event at the Pavilion at the Tower of London.
There was a winner in each of the ten categories and the overall winner was Birmingham Museums Trust, for its Collecting Birmingham project which transformed its relationship with the city's diverse and multi-cultural communities.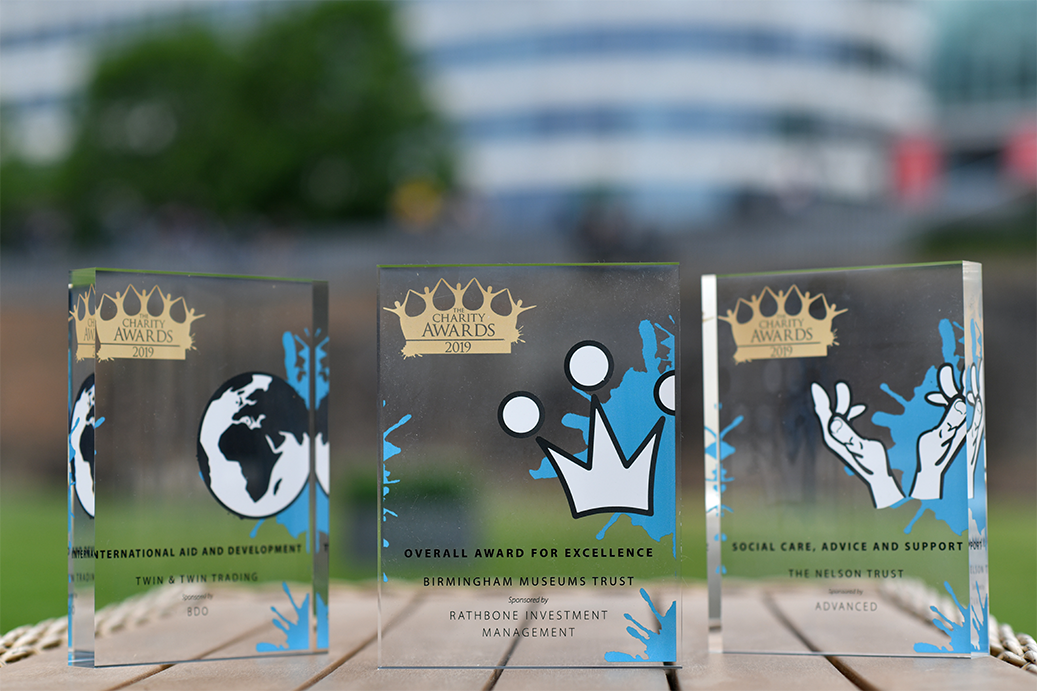 The winners accepted their prizes before an audience of voluntary sector leaders, frontline charity workers and celebrities at a ceremony hosted by Reverend Richard Coles, Radio 4 broadcaster, writer and Church of England priest.
Charities that enter the awards are judged against six 'Hallmarks of Excellence' by an independent panel of sector experts. A total of 28 were shortlisted this year.
Last night, Su Sayer, chair of the judges, said: "All the shortlisted organisations have demonstrated real leadership and strong governance, as well as being innovative and cost-effective. Their activity will stand the test of time, and they are accountable to their users as well as other stakeholders.
"This year, the judges noticed a growing trend for charities to involve users of their services in their work – both in their governance and in the design and delivery of projects. This is an encouraging development that will boost the sector's diversity and impact, and we hope it will continue."
Andy Pitt, head of charities, London at Rathbones, the overall awards partner for the Charity Awards, presented the overall award and said: "The charity sector plays a simply massive role in helping to bind society together. Disruptive change is happening faster than ever, right across the political, economic, legal, social, and technological spectrum and this is affecting individuals and organisations – all of us in fact – on a scale that probably hasn't been observed before in human history. These awards celebrate the things that are more rarely written about, namely great leadership, good governance and fantastic innovation in the charity sector, all of which are out there in abundance."
The winners
Birmingham Museums Trust won the arts, culture and heritage category for Collecting Birmingham, a three-year project to reinvent its approach to collecting that transformed the institution into a powerful agency for community cohesion and social inclusion in the city.
Consonant won the campaigning and advocacy category for its work to convince the Home Office to provide childcare during women's asylum interviews.
Internet Watch Foundation won the children and youth category for its pioneering and difficult work to find and remove child sex abuse images from the internet.
The Scottish Centre for Personal Safety won the disability category for creating self-defence courses for blind and partially sighted people – and training blind people to deliver the courses.
JAN Trust won the education and training category for its project teaching girls and young women how to identify and resist online grooming and radicalisation.
International Animal Rescue won the environment and conservation category for its reforestation project in Borneo to protect the Borneo Orangutan and other endangered species.
Lloyds Bank Foundation for England and Wales won the grantmaking and funding category for its Enhance 2019 programme providing consultants and mentors to support small charities.
Bone Cancer Research Trust won the healthcare and medical research category for its innovative and low-cost new approach to collecting tissue samples from patients.
Twin & Twin Trading won the international aid and development category for its work to make coffee farming in Peru more sustainable.
The Nelson Trust won the social care, advice and support category for its outreach project supporting street sex workers to exit sex working.