Arts, culture and heritage 2018 winners: Museum of London Archaeology
MOLA (Museum of London Archaeology) set up its Coastal and Intertidal Zone Archaeological Network (CITiZAN) campaign to learn more about the thousands of archaeological sites that do not have any statutory protection and are threatened by climate change and coastal erosion. 
The model was based on the successful Thames Discovery Programme community archaeology project and received a Heritage Lottery Fund award of over £1.5m for a three-year delivery of the programme.
The project is now coming to the end of its funding agreement and has seen huge success, having delivered hundreds of events, walks, talks and training programmes. It has helped worked with thousands of trained citizen scientists and taken a leading role in popular Channel4 programme 'Britain at Low Tide'.
During the lifetime of the project, over 82,000 archaeological features have been identified, from prehistoric trackways and mammoth tusks to WWII pillboxes, as well as wrecks and hulks from every age of seafaring. In total, CITiZAN worked with over 40 community groups across over 30 local authorities and a number of Statutory Harbour Authorities.
MOLA is now working with Historic England to preserve archaeological resources, and with climate change charities to highlight the impact that global warming is having on the British coastline. It is also providing a resource for academics to learn more about the UK's coastal history, and is working with coastal communities to help their people preserve more of the vital heritage they have uncovered.
CC reg no: 1143574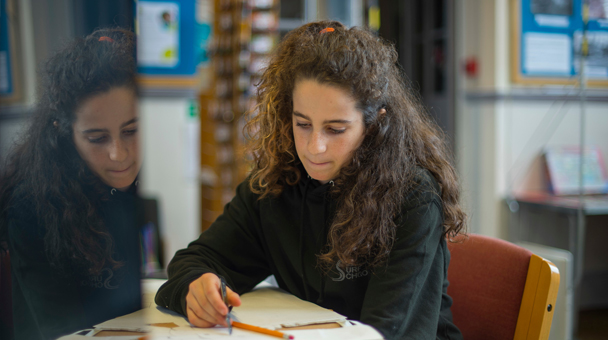 Following several years of budget cuts, Devon's libraries had been facing significant financial challenges. The libraries service needed to make savings of £1.5m or close some branches. The answer was to create Libraries Unlimited in 2016 as a public sector spin-out. The new charity has not only been able to keep existing libraries open, but has also secured new funds to provide innovative new services such as Unlimited Potential, a project focused on engaging with people from deprived communities. It has not just kept all 50 libraries open, but opened two new libraries and established a vibrant programme of outreach events – all while cutting operating costs by 20 per cent. Since it launched, Libraries Unlimited has welcomed more than 2.5m people to its facilities, increasing the number events at its libraries by 17 per cent to more than 8,600, attended by nearly 140,000 people, growing the number of active users by more than 33,000.
Visit their website
Creative Youth Network (CYN), a Bristol-based charity, recognised that the arts can help with self-confidence and skills development, but that success in these fields is often limited to the white middle classes. Disadvantaged young people, homeless and those struggling with mental health issue or emotional problems were among those not benefitting from the economic growth brought about by the vibrant creative sector in the city. The programme supports 4,500 disengaged young people each year through its innovative and life-changing arts programmes, works with a range of partners including schools, creative organisations, employers and venues to ensure young people get a broad range of experiences, opportunities and progression routes. The charity focuses on hearing unheard voices, and its creative processes and budgets are driven by the young people it serves.
Visit their website