Core Sport
Using sport to aid recovery from mental illness
For 22 years up until 2015, Core Arts had provided creative music and arts classes to adults suffering with severe and enduring mental health needs in the London Borough of Hackney. In 2015 the charity consulted its members and found they would also value the opportunity to do more exercise, but cost was a major barrier for many. So Core Arts established the Core Sport programme, offering its members the opportunity to participate in over 15 different sporting activities and exercise classes, six days a week. The sport is combined with regular health checks and weight management programmes and each attendee is given one-to-one support with personal targets and an action plan. Core Sport also arranges one-off sport-specific excursions and trips to watch live events.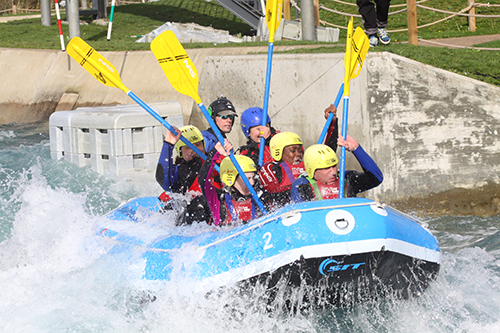 Funded to the tune of £80,000 a year by the NHS and local authority, Core Sport engages with over 400 individuals a year with mild to severe mental health needs and in the four years since its launch, not a single participant has been readmitted to psychiatric wards under Section 3. There has been a 75 per cent reduction in GP visits and use of emergency services by members, and 100 per cent have said their mental and physical health has improved. More than two-thirds have taken up regular exercise outside the Core Sport programme. Some members now volunteer for the programme and some have gone on to get jobs in the sports industry.
Core Arts attributes much of its success to the fact that at least 70 per cent of its trustees are current or former service users and its staff and volunteers are highly diverse. Core Arts now hopes to expand the programme more widely across London.
Charity Awards judge Lynne Berry said it was a "good, interesting project with some good outcomes".
CC reg no: 1043588