Education and training 2019 winners: The JAN Trust
North London-based charity JAN Trust launched its Another Way Forward (AWF) project with the aim to "transform the way we tackle and counter" the growing epidemic of online radicalisation and extremism.
AWF seeks to combat the root causes that lead to young women and girls being radicalised, including racism, hate crime and marginalisation, and to develop them into ambassadors against extremism. Its architects believe it is the first project of its kind that encourages young people themselves to lead the narrative – an important factor in its success.
With funding from Google and the Institute for Strategic Dialogue, the AWF project planned to deliver four main outcomes:
Deliver 30 workshops with groups of young women and girls across schools, youth clubs and other organisations in Haringey and Enfield
Create six campaign videos, made by and for young women and girls, promoting counter-extremism narratives. Circulate widely online and via social media (target 80,000 views)
Engage six schools, including workshops for practitioners and teachers to continue educational workshops in school post-project (train-the-trainer)
Develop online resources available for download and easy access.
After meeting the initial target of working with six schools, the charity continued to make further connections and expanded its work, so far delivering 49 workshops across nine schools. Participants reported a significant uplift in recognition and understanding of how to deal with extremism.
The online campaign videos created by the young women launched in January 2019 and have been viewed more than a million times.
The one-year project cost a total of £60,000, and the charity worked directly with 3,187 women aged 16 to 25.
Awards judge Lynne Berry said the work is incredibly timely, and has been very effective at raising young women's awareness of grooming and radicalisation.
Cathy Phelan Watkins said it was highly innovative and had achieved enormous reach, with over a million views of the campaign videos.
Chris Michaels said the project was a great example of a charity that had identified a very current social problem and decided to quickly create a solution that attempts to change the narrative. "They did that extremely well, working at close quarters with those identified as being at risk," he said. He described the work as "extremely potent" and said raising awareness among this target group of young women laid good foundations for reducing the impact of extremism.
CC reg no: 1031477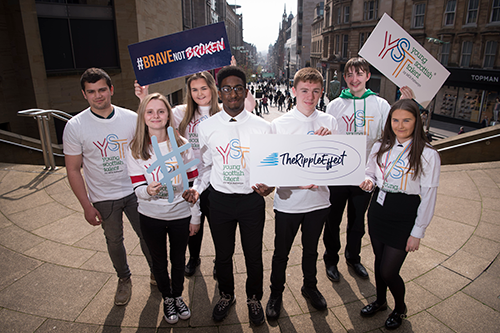 MCR Pathways supports over 2,000 care-experienced pupils each week across Scotland. MCR began in St Andrew's RC Secondary which, despite having an excellent reputation, had significantly lower outcomes for care-experienced pupils than their peers. After much trial and error, St Andrew's manager Donna Cunningham and MCR founder Iain MacRitchie discovered that what made the biggest impact on these young people's progress was relationship-based mentoring. According to the charity's most recent impact report, 86 per cent of mentored care-experienced young people achieved the MCR definition of a positive destination, against a national average of 60 per cent.
Visit their website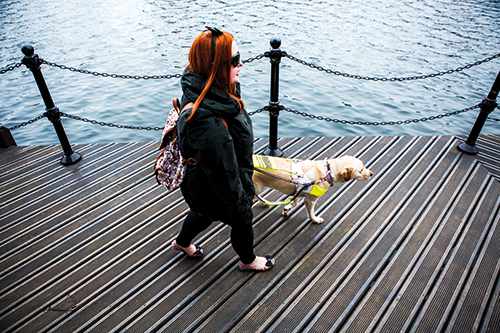 Sight loss and cognitive disabilities such as dyslexia can seriously impede people's learning, not least because people with these conditions have historically found it difficult to access key curriculum and educational resources that they were able to read. In 2012 the service was launched as 'Load2Learn' with 200 titles available in various accessible formats. In 2016, as the technology improved, RNIB rebranded the service as 'RNIB Bookshare UK Education Collection' with the launch of a new website and 12,000 titles available in accessible formats such as large print, Braille, and audio books. Now, RNIB Bookshare covers the whole of the education spectrum, reaching over one-fifth of all UK schools and 145 universities. It has nearly 200,000 titles, 7,000 organisations with accounts, 11,000 staff accounts, and 14,000 learners with accounts
Visit their website