Environment and Conservation 2022 winners: FareShare UK
More than 3.6 million tonnes of food is wasted each year, as it is often cheaper for farmers, growers and producers to let food rot in the ground or convert it to animal feed than it is to redistribute it if supermarkets don't want it.
Consequently, over two million tonnes of edible produce are thrown away annually. And this is happening at a time when the cost-of-living crisis is driving more people into poverty and an estimated five million adults and two million children in the UK are struggling to get enough to eat.
Providing quality food to those in need often falls to charities that are working with the vulnerable and disadvantaged in society. FareShare UK takes good-to-eat surplus produce from across the food industry and redistributes it to those who need it through a network of 10,500 charities.
In 2019-20, after reckoning that food producers might be more willing to pass on their surplus food to FareShare if they could recover the costs of keeping it safe for human consumption and transporting it, the charity successfully lobbied the government to establish a pilot fund. Defra stumped up £1.9m and the WRAP Foundation another £1m, and FareShare set up its Surplus with Purpose fund.
As well as compensating scheme members for costs and any losses, FareShare's expert food team offers advice and site visits to work with producers to identify waste in their systems.
During the nine-month pilot, FareShare redistributed an additional 4,447 tonnes of food. Two years on, more than 300 food producers have now signed up for the scheme and some supermarkets are either working with it directly or have launched their own version of it with their own suppliers. Surplus with Purpose now accounts for more than two-thirds of all food that FareShare diverts.
Despite the Defra funding coming to an end, FareShare aims to significantly expand the scheme to work with more businesses and is lobbying the government for a new £5m grant to help continue the programme.
Charity Awards judge Ruth Davison said: "There is a really strong triple bottom line here; they're saving food waste, they're supporting local charities and they're influencing corporate behaviour. So that felt like three sets of impact out of one initiative."
Judge Sarah Ellis considered the programme to be "grassroots-up, entrepreneurial, innovative and making change at different layers across the sector. It punched above its weight."
CC Reg no. 1100051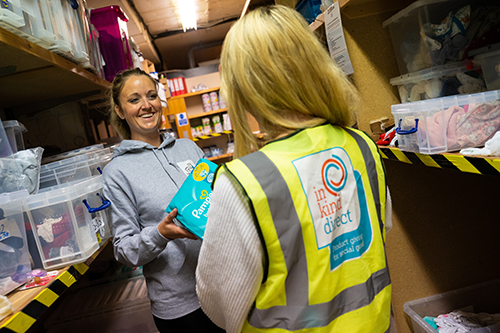 In Kind Direct works with corporate partners and small charitable organisations to supply nearly 250,000 people each week with products such as toiletries, sanitary products and nappies. During the pandemic it launched a series of appeals that saw it distribute over 33,600 orders to 3,198 charitable organisations including community centres, refuges, schools, scouting groups and foodbanks. The value of the products distributed was just over £29m. The charity recently developed a five-year plan to triple its impact from pre-pandemic levels by the end of 2025.
Visit their website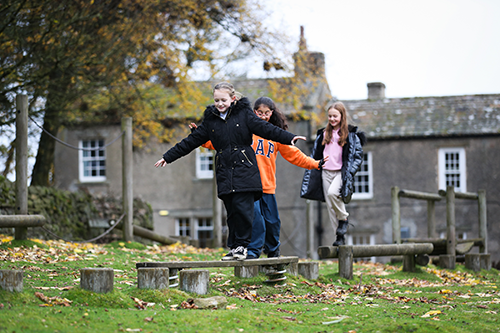 The YHA has created a coalition of 15 not-for-profit organisations to assist in its strategy to help five million young people from disadvantaged backgrounds access nature over the next five years. Key to this has been the Generation Green project. Since December 2020, the initiative has created 81,588 opportunities through activities such as tree-planting, volunteering and apprenticeships, and fully-funded day visits and residential experiences, as well as generating 16 new jobs. The YHA estimates that the scheme has reached nearly 300,000 young people, as well as creating a working plan that other sector organisations can follow to increase access to nature.
Visit their website