Healthcare and Medical Research 2022 winners: Dentaid
Why they won
Innovation: Using a mobile unit to provide dentistry to those living on the street

Scalability: Since 2016, when Dentaid ran its first clinic, it expects to run 350 clinics in 2022

Sustainability: The service is funded by a diverse mix of funders

Outcomes: The impact that Dentaid has on those that use its service is profound
People experiencing homelessness face numerous barriers to accessing dental care. Research suggests that 90% of homeless people have had problems with their teeth, 30% are currently experiencing dental pain and one in six have tried to extract their own teeth. Some have used superglue to fill cavities.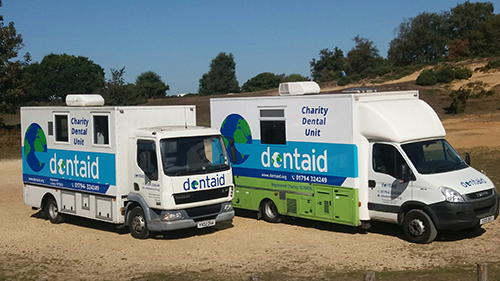 Dentaid has a 26-year history of providing outreach dental care in poor and remote communities around the world. In the UK, it operates mobile dental units that take dentistry to those experiencing homelessness.
In 2015, the charity ran its first UK project in conjunction with a soup kitchen in Dewsbury, West Yorkshire. The following year, Dentaid purchased its first vehicle and ran a small number of pilot clinics in targeted communities, with the specialist care provided by qualified dentists volunteering for the charity. Over the next few years, the number of these clinics grew. In 2019, a second vehicle was purchased and the charity ran 51 clinics.
Since the pandemic, demand for these services has increased. In 2021, Dentaid ran 174 UK clinics and saw 1,540 patients who received 5,840 treatments. The target for 2022 is 350 clinics in the UK.
In order to facilitate this growth, the charity has stopped operating as a domiciliary service from local practices and has achieved its own Care Quality Commission registration, allowing it to operate across the UK. In order to achieve this, it employed four members of staff. Its service is funded by a diverse mix of trusts, local authorities, dental businesses and partner charities.
Dentaid is now planning to continue to grow its fleet of vehicles to six and to establish regional hubs in order to reduce travelling time and fuel costs. The first of these will be established in Yorkshire later this year, followed by one in southeast England.
As well as helping homeless people, Dentaid also provides dental care to children in areas of high deprivation, for children in care, and for refugees, including those at Napier Barracks in Folkestone. It runs clinics for victims of domestic violence, ex-service personnel and fishing communities, who don't tend to access regular dental care.
Charity Awards judge Chris Sherwood said that dental care is one of the Cinderella services in the NHS and that the Dentaid model is highly scalable, not just within dental care but in other forms of healthcare too.
Judge Martin Edwards said that Dentaid was "shining a spotlight on an underserved community with a service that is more life-changing than we perhaps realise".
Chair of the judging panel, Su Sayer, said the charity's work was "quite inspirational" and was "making a huge difference".
CC Reg no. 1075826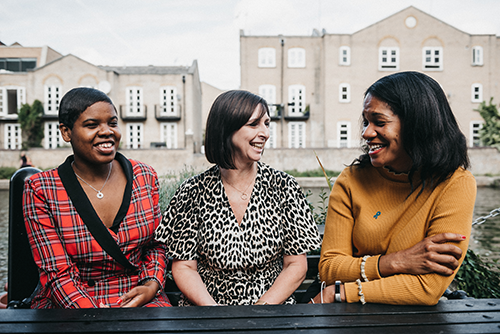 Ovacome, which provides support and information for those suffering from ovarian cancer, experienced a 230% increase in requests for support and information when the pandemic hit. A crucial aspect of its response was to ensure that support and information was available to underrepresented groups. It launched support lines in six different languages, offered transcriptions of its sessions and supplied bursaries to assist with phone or wifi costs. It also launched a targeted campaign and resources for trans men, and removed gendered language from its resources wherever possible.
Visit their website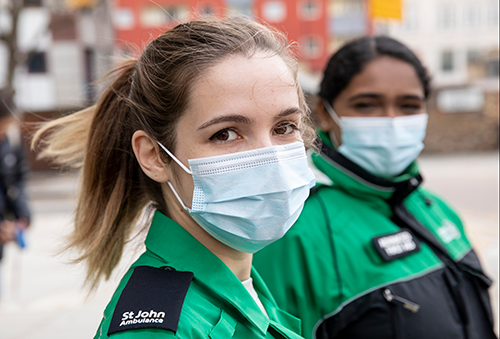 St John Ambulance recruited, trained and deployed almost 30,000 volunteers to ensure the success of the NHS Covid-19 vaccination programme in England. As the development of vaccines progressed quicker than expected and plans were brought forward, the charity rapidly implemented contingency plans to reach out to 250,000 training delegates who had learned first aid with St John in 2019-20. St John Ambulance's focus on the vaccination programme changed the shape and size of the charity, with many volunteers and employees engaged on the programme full-time from September 2020 onwards. Covid vaccination ultimately accounted for almost three-quarters of its operational activity in 2021.
Visit their website