International Aid and Development 2021 winners: Excellent Development
In 2008, Excellent Development won the Overall Award at the Charity Awards for its work supporting communities in Kenya to build sand dams, harnessing cost-effective rainwater harvesting technology to provide people with clean, accessible water for life. At the time, it had been operating for six years and had helped 47 communities to build 155 sand dams in seasonal riverbeds.
Twelve years later, the charity is still supporting people living in rural dryland communities to build sand dams and the need for its provision is greater than ever. Environmental degradation and deforestation in drylands are being exacerbated by climate change and the United Nations predicts that by 2025, 1.8 billion people will be living in regions with absolute water scarcity.
This knowledge prompted Excellent Development to scale up its work to more countries, and since 2012 it has expanded to eight more African states, as well as India. To date, it has enabled the construction of 1,173 sand dams, benefiting more than one million people who now have lifelong access to clean water.
The charity has also supported dryland communities to plant more than 1.1 million trees and dig over 1,860 km of terracing above the dams, increasing crop yields by 20%. Its work has boosted environmental resilience, empowered women who assumed more control over agricultural decisions improved nutrition and increased the income of local communities.
It now has ambitions to reach a million sand dams, serving half a billion people, by 2040.
Charity Awards judge Paul Streets described the work as "unsexy, literally down-to-earth, grassroots stuff, which to me is the bread and butter of really good development programmes. Development isn't glamorous, it's long term, you have to stick at it.
"It's cheap and effective, uses local people and local technology, and it can be rolled out. And it plays very much to the huge issues around the margins of Africa where desertification and climate change are playing out badly on very marginalised communities."
CC Reg no. 1094478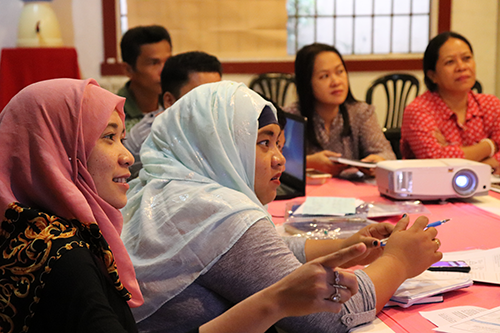 Since 1994, the Ogaden National Liberation Front (ONLF) had been waging an armed insurgency in the Somali Regional State of Ethiopia, fighting for self-determination for Somalis. Attempts at peace talks had always failed as the warring parties lacked negotiation skills and failed to involve the wider population. But by 2011, both sides had concluded that there could be no decisive military victory and that the conflict could only be resolved through a negotiated settlement. Talks reopened, and Conciliation Resources (CR) was invited in to provide technical support and consultancy on the process.
Visit their website
One of the world's poorest countries, Malawi also has huge challenges around sexual health and education. Around a quarter of male primary school teachers have HIV, and only 47% of girls and 56% of boys finish primary school. Nearly a third of girls drop out to get married, and another 20% because they get pregnant. Some 35% of girls in Malawi are pregnant by the age of 18. Theatre for a Change (TFAC) had been working in Malawi since 2007, educating and changing attitudes and behaviours around sexual and reproductive health among young teachers and the children they teach. After teachers finished the training, they wanted to stay connected to each other and to the supportive environment of TFAC workshops, and the charity had been pondering how to take its messages and methods to a wider audience. These two drivers led it to the solution of interactive radio drama (IRD).
Visit their website