MCR Pathways
Transforming the life chances of care-experienced pupils through mentoring
MCR Pathways supports over 2,000 care-experienced pupils each week across Scotland.
MCR began in St Andrew's RC Secondary which, despite having an excellent reputation, had significantly lower outcomes for care-experienced pupils than their peers.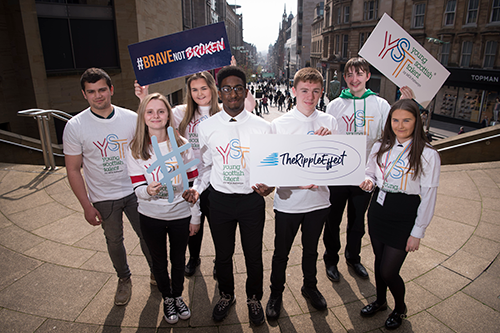 Just 4 per cent of care-experienced pupils stayed on at school beyond age 16 and only 31 per cent left school to further/higher education or a job.
After much trial and error, St Andrew's manager Donna Cunningham and MCR founder Iain MacRitchie discovered that what made the biggest impact on these young people's progress was relationship-based mentoring.
Many of the young people did not have positive adult role models. But by matching them with their own personal mentor during the school day, they began to thrive.
By the end of 2016, the programme had been rolled out to 15 Glasgow secondary schools, with the support of Glasgow City Council. And by Jan 2018, MCR was active in the remaining 15 Glasgow schools and began its national expansion with a goal to reach every care-experienced young person in Scotland.
According to the charity's most recent impact report, 86 per cent of mentored care-experienced young people achieved the MCR definition of a positive destination, against a national average of 60 per cent.
Chair of the Charity Awards judges, Su Sayer, said the project demonstrated the effectiveness of intensive one-to-one support.
OSCR reg no: SC045816