Blue Sky Development & Regeneration
Reducing reoffending by employing ex-inmates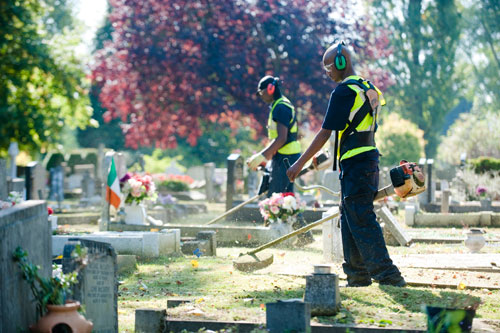 Ten years ago, ex-bank robber Steve Finn met Mick May, an ex-banker, and the two of them decided to do something about the 'revolving prison door' problem that sees nearly two-thirds of all offenders released from prison go on to commit more crime within two years.
They set up Blue Sky, "the only company in the country where you need a criminal record to work there" – an employment agency that provides labour for entry-level vacancies within local authorities and, more recently, private sector firms that deliver public services.
The core model is the same as it was in 2005: the work is entry-level so no qualifications are needed; recruits are employed then trained so that they are earning from day one; Blue Sky is the employer and thus takes much of the risk from the contractor. Stringent risk management assessments are undertaken so that only the more appropriate people are hired.
Employees are hired on six-month contracts and then helped to find permanent jobs elsewhere. They can also get help with housing costs through Blue Sky's Housing Loan Scheme, or other one-off bills. Some 29 loans totalling £7,500 were issued in 2014.
In the last ten years Blue Sky has employed and supported 1,000 ex-offenders and less than 15 per cent have reoffended – one-quarter of the national average. An independent evaluation of social return suggests that for every £1 Blue Sky receives in charitable funding, it generates a return of £17.40 in terms of the reduced costs of reoffending.
CC 1118372