SignHealth
Increasing opportunities for deaf people to access therapy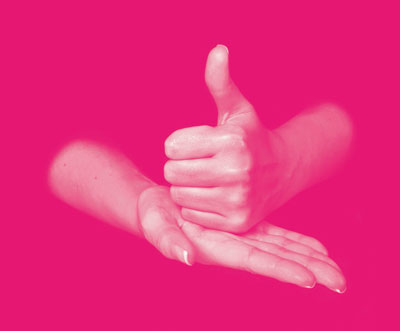 Studies show that 40 per cent of deaf people will develop a mental health problem at some point in their lives – twice the rate of the hearing population. Despite this, only a few deaf people can negotiate barriers in the mainstream care pathway.
BSL Healthy Minds, delivered by SignHealth, is the only national Psychological Therapy Service with a specialist workforce who are all deaf or deaf culturally aware, and fluent in British Sign Language (BSL). It is the only Improving Access to Psychological Therapies (IAPT) service for deaf people.
Following conversations with the British Society for Mental Health and Deafness, as well as other health bodies, SignHealth – the leading UK supplier of specialist BSL health and social care services – won a contract with the North West Strategic Health Authority to provide IAPT for deaf people.
A 2015 evaluation found that 87 per cent of service users were fully satisfied with the service. Many even told the charity that they had lived for years with problems that had been addressed after a few sessions with a psychological therapist.
Depression and/or anxiety accounted for 46 per cent of referrals, however once treated it emerged that other more complex issues were often disclosed. Domestic violence was disclosed in 60 per cent of cases.
The service achieved high recovery rates of 77 per cent, compared to a national mainstream average of 44 per cent.
Charity Awards judge Paul Farmer, chief executive of Mind, said: "This is exactly what the voluntary sector should be doing outside of statutory health provision."
CC reg no: 1011056