Winner, the Preston Road Women's Centre Ltd
A social investment scheme that allows private landlords to provide safe housing for women and children fleeing domestic violence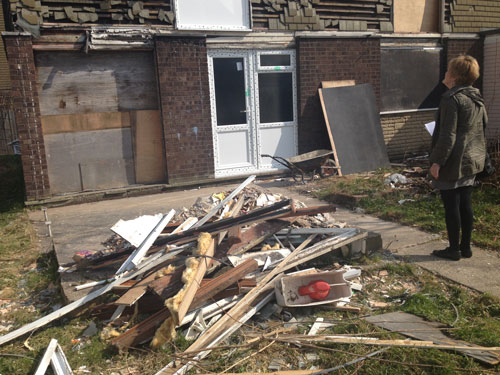 In Hull, an estimated 25,000 women and 19,000 children will experience domestic abuse each year. In the past, women fleeing such relationships were forced to choose between hostel accommodation and unsuitable move-on housing. The charity wanted to develop safe houses to meet the demand from its service users, but cuts in funding from its usual sources meant it had to think innovatively about how to develop these houses.
It built an initial portfolio of ten properties with help from the Social Investment Business, grew this with additional grant and loan funding, and then teamed up with the Hull Empty Homes Consortium to bring empty houses back into use.
A "lightbulb moment" came when the charity saw an opportunity to link in with socially-minded private landlords prepared to provide housing to vulnerable service users in return for a financial return; this became the Safe As Houses scheme. An advertising campaign to promote the scheme attracted more landlords.
The model has endured; a mixed portfolio of properties owned by the charity itself, properties with public landlords, and properties owned by private landlords. In eight years, the housing stock has grown to 92 properties – 22 of which are in the Safe As Houses scheme – and 232 women and 580 children have been supported to rebuild their lives. Referrals come from social services, Women's Aid, and various other agencies.
The income raised from the property management service has been reinvested in other services at the Preston Road Centre, such as nursery provision, outreach work and training courses. National return-on-investment information suggests that for every £1 invested in domestic violence services saves the public purse £7.82.
Charity Awards judge Martin Edwards said the provision of 90 safe houses in a city the size of Hull was a "massive transformation" that deserved recognition.
CC reg no: 1106884