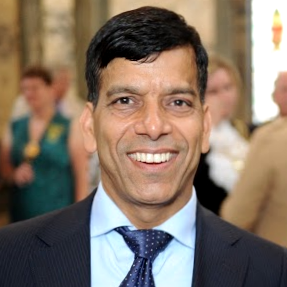 Prem Goyal OBE is the founder and CEO of Global Markets Consultants, a management consultancy firm operating in London, New York and Tokyo.
Originally from New Delhi, India, Prem had very modest beginnings, attending state schools and spending his summers as a child in a house with no bathroom and only one electric light. He earned his bachelor's degree from the Indian Institute of Technology before winning a scholarship to undertake a Masters in engineering at Clarkson University, New York. Later he obtained an MBA from UCLA in California where he also won the Dean's Outstanding Student Award.
Prem has gone on to enjoy a successful career working for global institutions, including Procter and Gamble and Goldman Sachs, before launching GMC in 2002.
As a trustee or patron to over 20 charities, he shares his business acumen to promote their causes and negate the adverse impact of the cuts in corporate and public funding. He has also personally raised over £250,000 by completing challenges such as the London Marathon and climbing Mt Kilimanjaro.
He also serves as a magistrate.