Pump Aid
Pumping self-sufficiency into access to safe water
Pump Aid works to free impoverished people from dependency so that they reach a point of self-reliance. High rates of community water-point non-functionality in rural areas (about 55%) have been an issue in Malawi for decades, despite a vested interest in its improvement. By integrating disparate stakeholders into a cohesive group, Pump Aid has reduced non-functionality in the areas it operates to below 10%.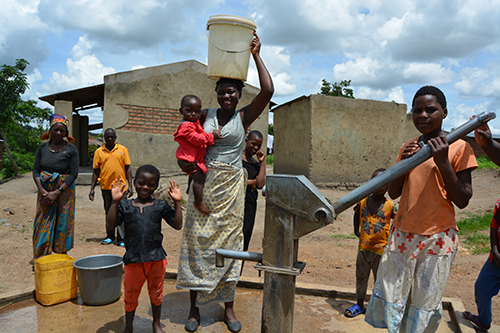 Between 2014 and 2016, with funding from DfID, Pump Aid piloted a self-supply approach in the district of Kasungu to see if this could improve pump reliability. This project created a network of 25 pump mechanic businesses, which sold and installed small-scale domestic pumps and repaired non-functioning community ones. It was so successful that in 2018 DfID agreed to fund its expansion into two new districts.
By 2020, the network of small businesses had grown to 75, had collectively sold over 506 individual pumps and repaired a total of 526 poorly functioning community pumps, giving more than 141,000 people access to safe water.
However, the arrival of Covid changed everything. Malawi has a very weak health system – disease prevention was and remains its only feasible strategy – but campaigns urging people to increase handwashing when the local water pump was out of action, were never going to work. Pump Aid sought DfID's permission to repurpose its grant and focus entirely on pump repairs. Within 12 months, mechanics had repaired a total of 1,133 community water pumps and restored lifesaving water to almost 300,000 people.
Charity Awards judge Ruth Davison said Pump Aid's entry was commercially sustainable with good engagement at different levels of local governance and a high degree of local ownership, "far more than we often see from INGOs".
CC Reg no. 1077889