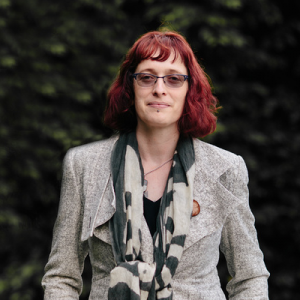 Rachel Cockett started working for Birmingham Museums in 2000, progressing through collections management roles, to managing multi-million pound funded programmes, she is currently director of development. Her role focuses on securing income through fundraising activities, supporting business development and stakeholder management. In 2012 she played a significant role in the transition of Birmingham Museums from a local authority museum service to a registered charity and one of the largest museum trusts in the UK.
Rachel has contributed many years in voluntary roles as a charity trustee and company director for a range of museum and heritage sector organisations including professional development, strategic, and heritage preservation bodies. As a trustee for Hartlebury Castle Preservation Trust, she was instrumental in ensuring this grade 1 listed Bishops Palace was secured for the public benefit in 2015. Her experience includes strategic organisational development, business planning, financial and performance management, partnership working, and the development and delivery of multi-partner programmes.
Rachel has previously worked at Ikon Gallery, MLA West Midlands and Birmingham City University. She is a fellow of the Museums Association, a Board Member for the Association of Leading Visitor Attractions (ALVA) and a member of the Advisory Committee for the Royal Birmingham Society of Artists.