Ripple Suicide Prevention
Intercepting harmful online activity to prevent suicides
Ripple is a unique browser extension that intercepts searches for harmful material online, and instead directs users to mental health resources. Sadly, the founders identified that this was a problem requiring a solution through their own lived experience, when their son took his own life in November 2020. When they got his mobile phone and laptop back from the police, they discovered that he had been exploring ways to commit suicide.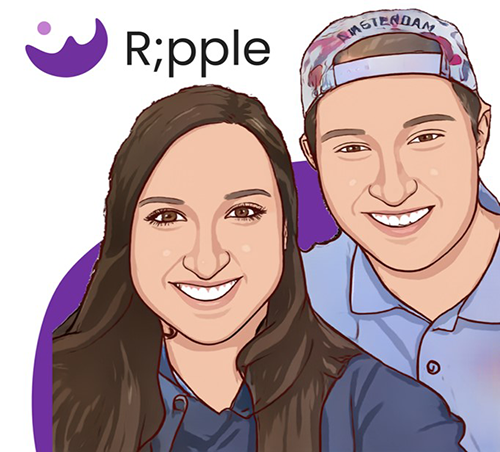 Further research revealed startling and worrying statistics. Searches for suicide methods had increased by 50% in the last two years, while searches for suicide hotlines had risen by 125%. This indicated that individuals simply don't know where to go to get mental health support.
Ripple is loaded with 35,000 words relating to self-harm or suicide, and once these are triggered in an internet search, the browser displays an immediate, vibrant message on the user's device. As well as a positive message of hope, Ripple signposts the individual to a selection of mental health resources in a range of different communication options. An individual feeling despair and researching harmful content will be urged to instead seek mental health support in a way that works best for them.
Since officially launching free of charge across the UK in September 2021, in six months Ripple had been downloaded over 110,000 times. Some 22 individuals have approached Ripple to say that the tool intercepting them online at their most vulnerable point had saved their life and that they are now receiving mental health support.
The charity's next objective is to make Ripple available on mobile phones and tablets as well as desktop devices and laptops. It is also looking to develop it beyond the UK.
Charity Awards judge Kris Murali said: "Ripple is such an innovative product, and replicable at the same time."
Martin Edwards said there was real scalability in the technology, in that it could be adapted for other types of devices, and could also potentially be used for other kinds of health and wellbeing causes. The development cost to date of just £12,000 was also very good value, he added.
CC Reg no. 1194331