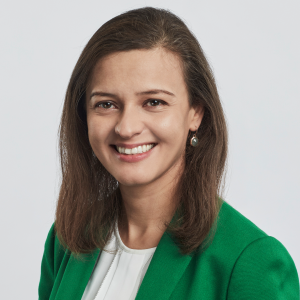 Sharika Sharma joined CCLA Investment Management in 2019 as head of business development. Her focus is to ensure the future success of CCLA through effective support of its growing investor base, creative development of the brand, and collaborations that faithfully support CCLA's extensive network of charity, faith and public sector organisations.
Prior to joining CCLA, Sharika was a director at Legal & General Investment Management in its defined contributions team working with pension consultants and advisers to provide long-term investment solutions for pension schemes across the UK. Sharika's financial services career has included roles at M&G, Threadneedle and Citi Private Bank.
Sharika is a trustee of Hampton Fund, a grant-making charity, and a member of its finance and investment panel.