The Bridge (East Midlands)
Helping those at risk of homelessness to avoid rough sleeping
Working in the East Midlands, the Bridge works to prevent and relieve homelessness by tackling the underlying causes. It does this by supporting those who are disadvantaged and have experienced acute poverty within its community.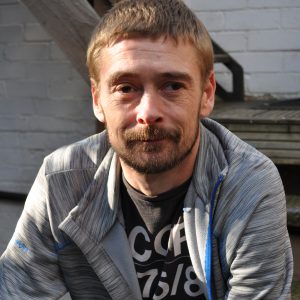 Its Rough Sleeper Programme is a sub-regional partnership across Leicester, Leicestershire and Rutland tackling homelessness through an initiative that works with rough sleepers, or those at risk of imminent rough sleeping, to receive intensive one-to-one support earlier.
The Bridge established that there were two groups of people at the highest risk of sleeping rough. These were prisoners facing release from custody, and hospital patients being discharged with no fixed abode.
Evidence suggested that developing good support for these individuals would save money and reduce hospital admissions, as rough sleepers are extremely likely to find themselves admitted to hospital.
Additionally, through one-to-one work provided by its homelessness transition officers with clients; consulting with GPs, arranging benefits, liaising with probation officers and the general supporting of clients through a particularly vulnerable and difficult time in their lives; the programme has taken steps to help improve their lives beyond their need for accommodation.
In its first year, the Rough Sleeper Programme provided support to 306 clients including 50 prison releases and three hospital discharges. It also accommodated 253 clients in total, including 132 who transitioned from rough sleeping, and 121 clients at imminent risk, prevented from sleeping rough.
CC reg no: 1050596